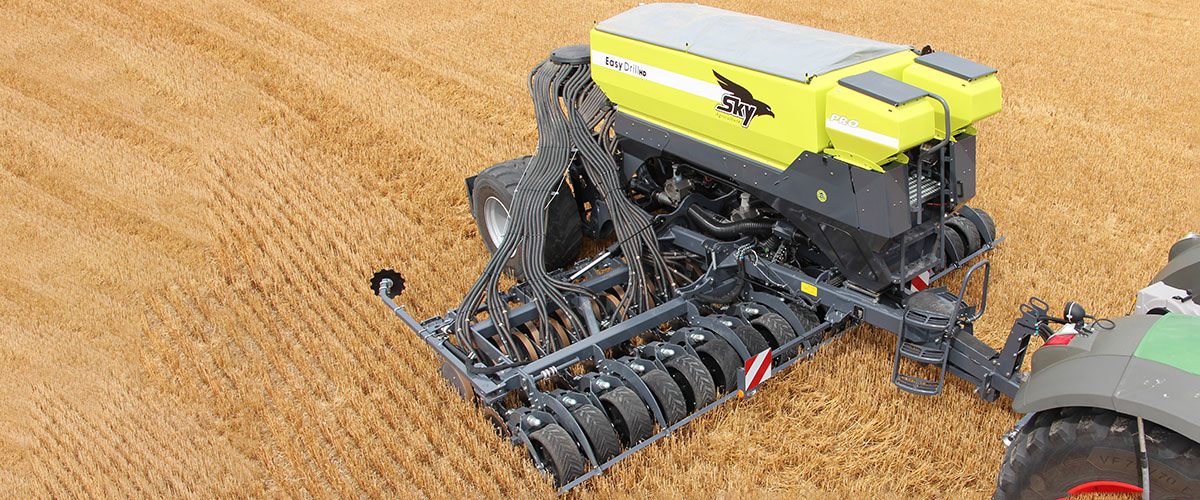 AMERICA FARM: GRANT FOR ENVIRONMENTAL IMPACT
America Farm, based in Northamptonshire, has revolutionised its business, environmental impact and those of farming neighbours, thanks to a major grant secured by ARC Chair, Emma Powlett, owner of rural management consultancy Powlett and Associates Limited.
THE OPPORTUNITY:
There is uncertainty over future farming payment and huge changes in agriculture policy. Key policies require farming to be undertaken in a more environmentally sensitive manner. This has driven farm businesses to review how they cultivate the land.
America Farm needed funding to support the purchase of a new direct drill, which would provide a range of powerful environmental benefits.
THE SOLUTION:
Emma Powlett, who has managed successful European Rural Development Programmes and is a grant specialist, was appointed by America Farm, to help secure a grant. The aim was to create a grant application to fund the costs of a new direct drill.
THE OUTCOME:
The application, designed to meet each area of the funding criteria, was approved and a major grant secured. The new drill has significantly reduced America Farm's environmental impact through:
Enabling the inclusion of grass leys in the arable rotation.

Using cover crops.

Reducing winter nutrient runoff.

Maintaining green cover.
The soil biology and structure has also greatly improved. This will reduce flooding, improve moisture management and lead to healthier crops.
The purchase of this equipment helped manage expenditure, reduced costs, increased productivity and profitability. America Farms has also contracted the equipment, sharing it with neighbouring farms, improving the financial and environmental benefits across a wide area.
If your organisation would like to benefit from ARC's Rural Business Grants expertise, and rural business development advice:
Email: growth@angliaruralconsultants.com or Phone: 07831 208 963